The fairytale land is waiting for you!
In the magical primeval forests outside Mora among high mountains, lakes and waterfalls lie the fairy-tale worlds of Tomteland. Here you will find Trollland, Dragonland, Forest Elf Village, Fairyland, Fairytale Square, Enchanted Forest and other magical places filled with magic that you have so far only visited in fairy tales. You are the hero in the middle of all the adventures together with life's living dragons, fairies, elves and goblins… The adventure takes place outdoors around the 18-hectare park, sometimes as big musical performances and sometimes as various exciting activities where you and the fairy-tale characters find mischief and fun together.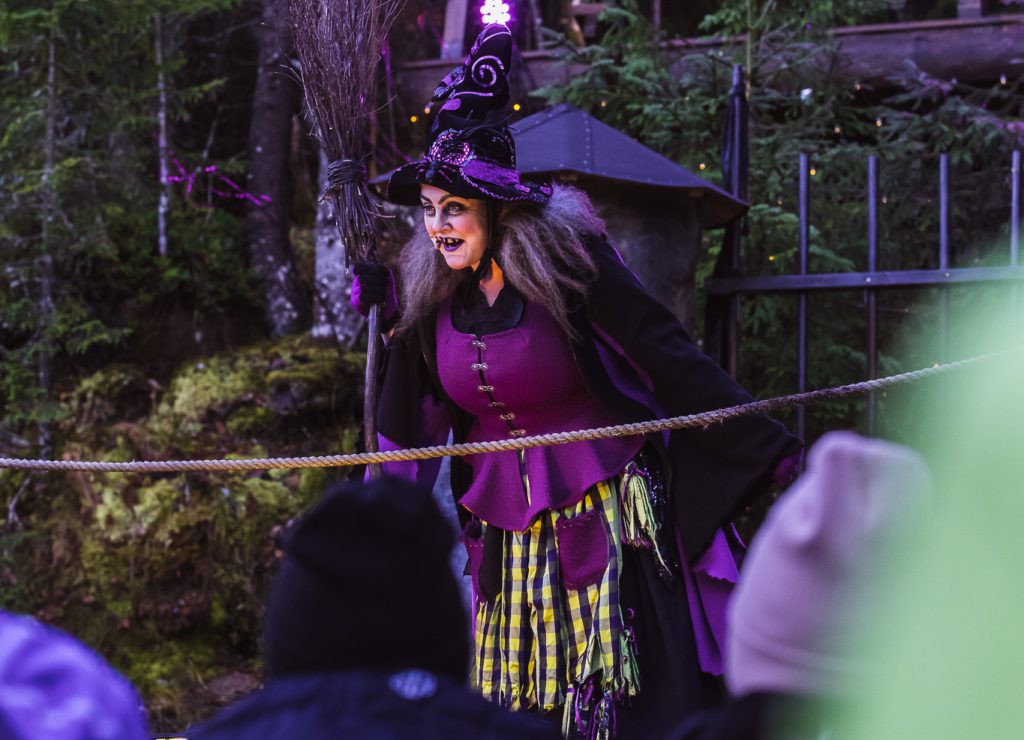 The witch's ghost holiday 31 Oct - 4 Now
Experience 5 fantastic, spooky, magical days in the fairyland decorated with cobwebs, pumpkins, fires and marshals. The witch and all the other fairy-tale characters are visited by spirits, ghosts, vampires and other sinister figures. Lots of exciting adventures await in the Shadowland, the mysterious Ghost Forest of the Misty Fairies, Dragonland and all the other magical places in the Fairyland. Fire shows, fun games and climbing activities and the witch's exciting Fellodifestival are also on the program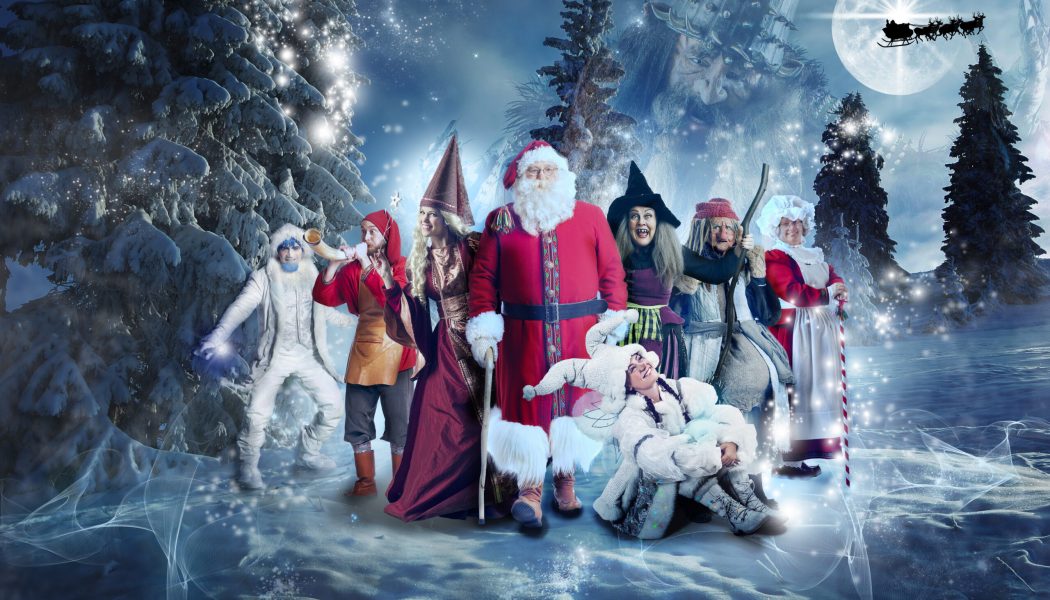 Winter is a magical season in fairyland. The snow sparkles and thousands of lights twinkle in the trees. At Sagotorget stands the giant Christmas tree and all the fairy-tale characters are filled with anticipation, mischief and fun before the Christmas holidays.
Santa receives in his cozy cottage where he and Mrs Santa live. And all around the fairytale land, all the adventures with snow fairies, goblins, elves, dragons and forest elves take place from morning to night. Lucky you can take a break with a cozy sleigh ride and a cup of hot chocolate or a delicious meal in front of the fire between adventures.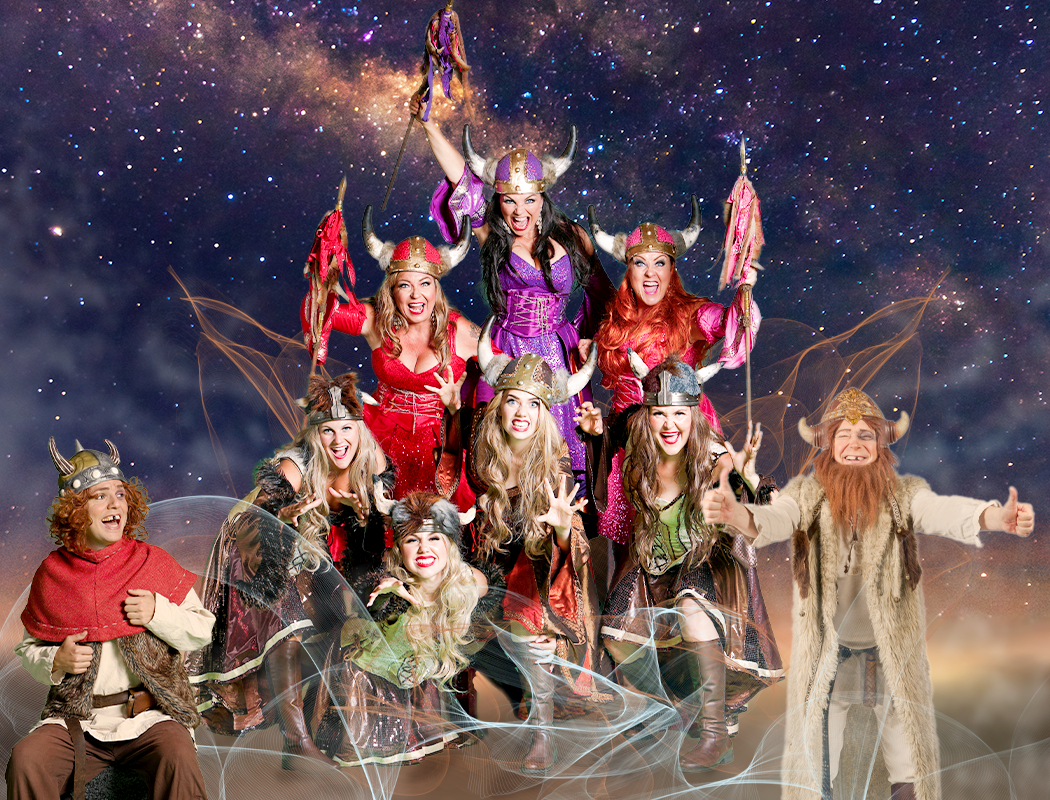 More than 50,000 people have seen the Vikings Nökve, Hjorun, Gullvej and Hilldur rocking out in Tomteland. Since 2003, the hit concept has been played in Tomteland's giant Workshop. Here, colorful entertainment is offered, served with a three-course dinner in the glow of candles and crackling fires. The 2023 performance will be an even bigger one with more and new effects and an expanded ensemble. Welcome to Midwinterblot 2023!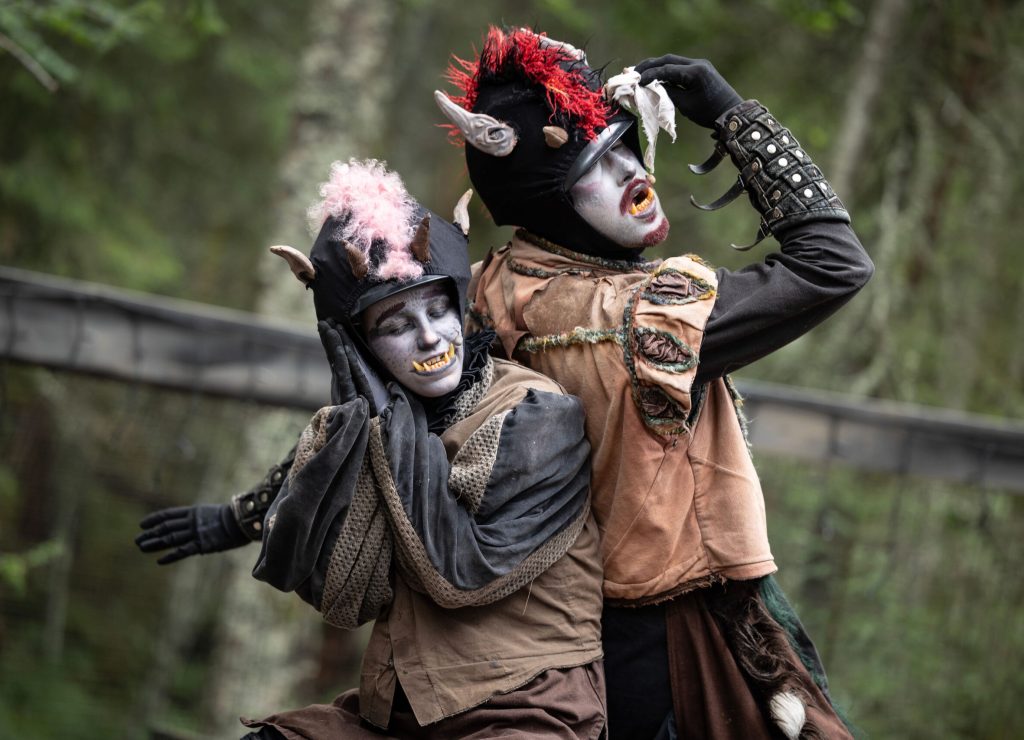 The fairy tale characters
Have you ever encountered a living? Maybe not, but here in our fairytale land you will meet mischievous trolls, dancing fairies, fantastic dragons, funny witches, cruel weasels and of course Santa and Santa! Get to know all the inhabitants of the fairytale land here…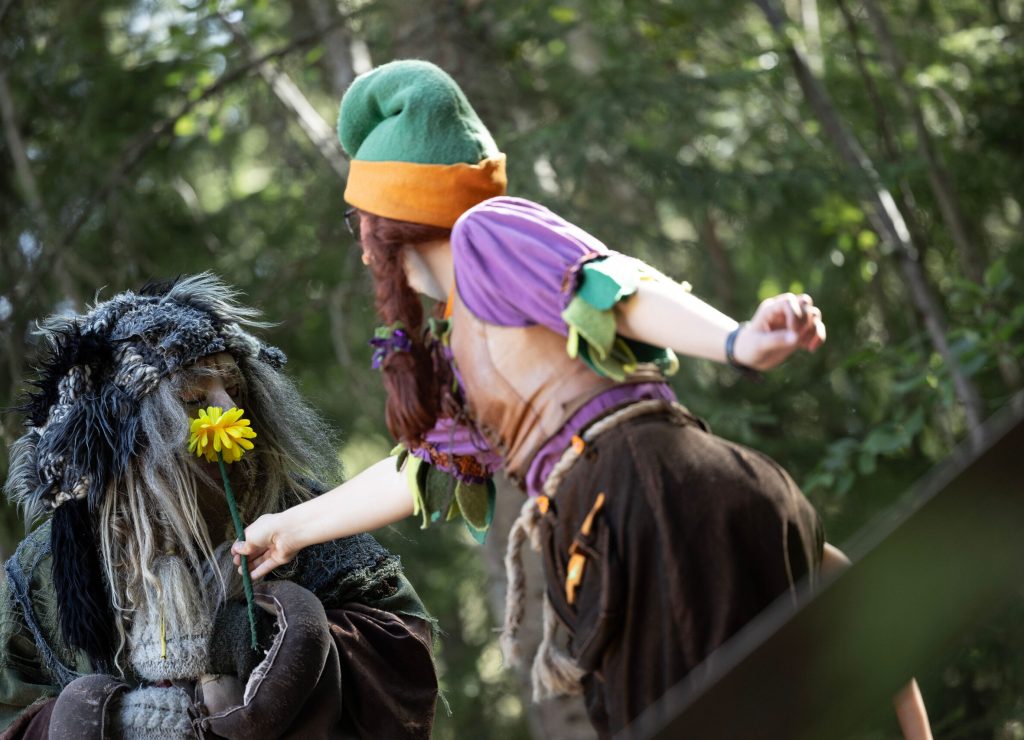 At Tomteland we talk a lot about how important it is to take care of the animals, nature and each other and that you are fantastic and wonderful juuust as who you are!
Read more about our messages and what we are extra passionate about!