Here at Tomteland, something always happens. All year round!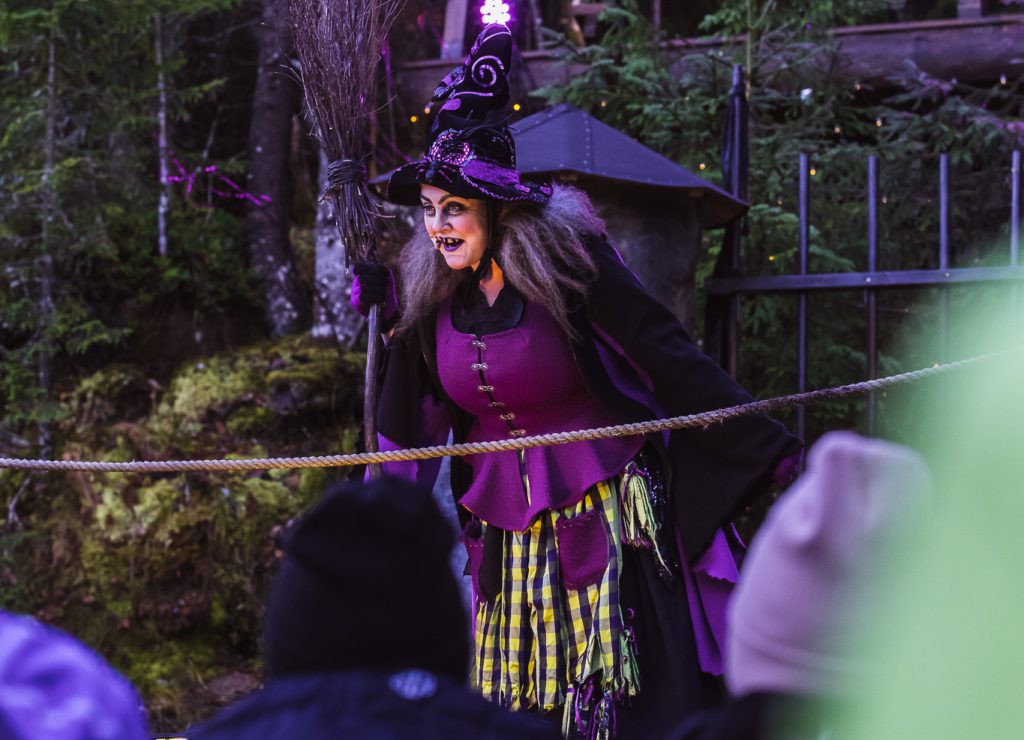 The witch´s ghost holiday
31 October, 1,2,3,4 November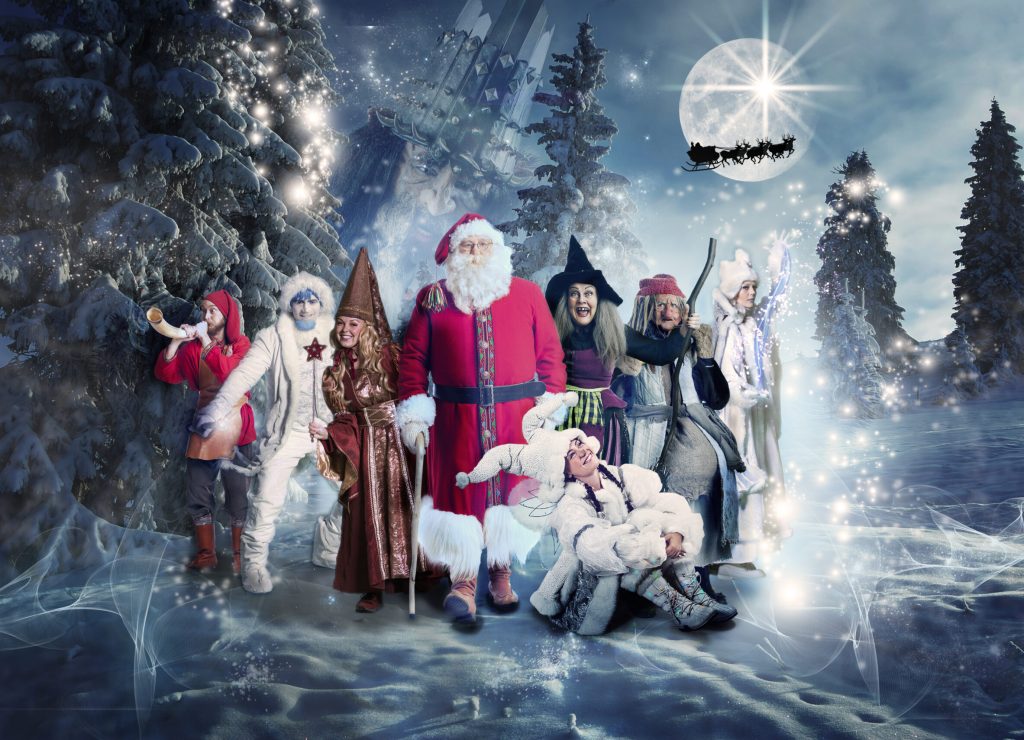 November: 25,26
December: 2,3,8,9,10,15,16,17,18,19,20,21,22,23,25,26,27,28,29,30
January 2024:  2,3,4,5,6,7
Experience a magical sparkling winter in the fairytale land of Tomteland. The king and queen of winter are back and the snow settles over Trollland, Forest Elf Village, Fairytale Square and the Enchanted Forest. Fire elves, winter fairies, mountain trolls and a mysterious forest creature come to visit. The Winter Dragon comes wandering to Dragonland. Lots of wintry adventures await all around the beautifully lit fairyland. Santa and Santa Claus invite you to a cozy moment in their beautiful fairy-tale house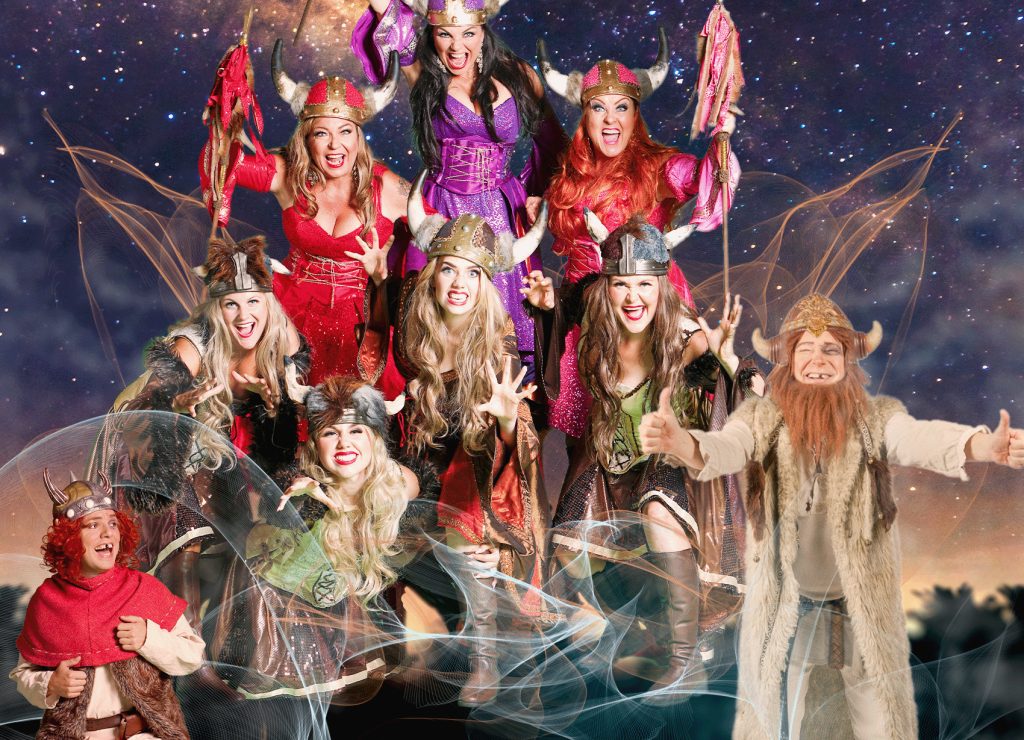 Pre-order:
24, 25 November             Also 1, 2, 8, 9,15,16 & 22December 2023.
More than 55,000 people have seen the Vikings Nökve, Hjorun, Gullvej and Hilldur rocking out on Tomteland. For the 20th year in a row, the hit show is played in Santa's Big Workshop in the glow of candles and crackling fires. Good food, drink and sparkling show entertainment in a fairytale setting. Welcome to Midwinterblot 2023!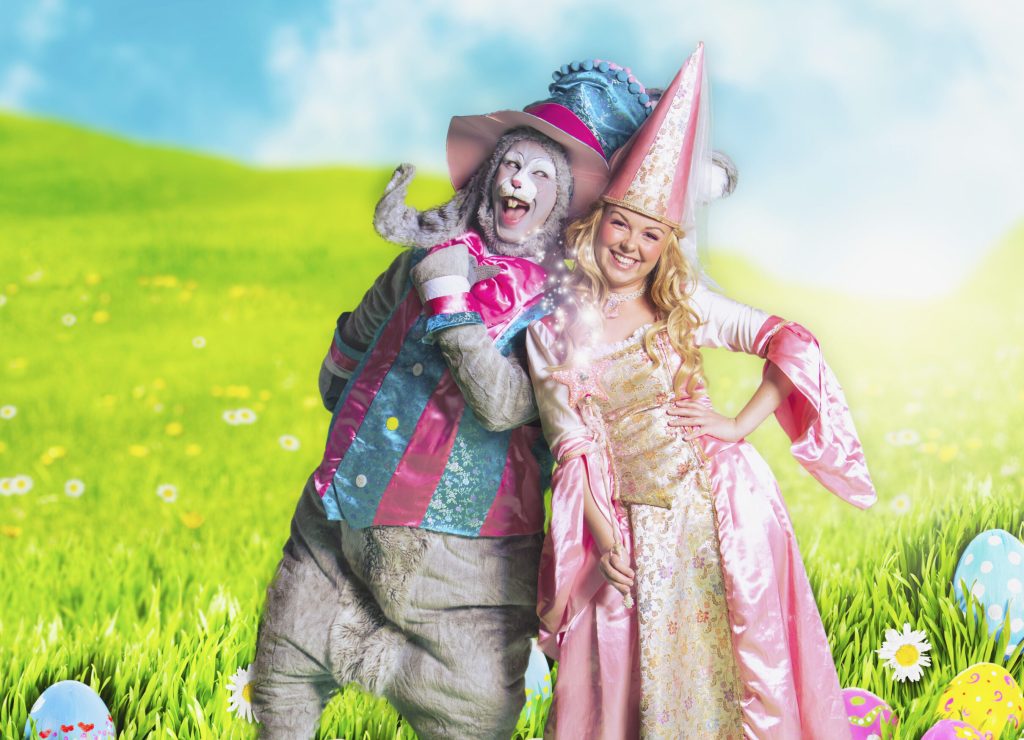 29,30,31 Mars & 1 April 2024
Sagofén invites you to a fairy-tale Easter celebration for three days. With her are her friends from fairyland and the guest of honor, the Easter Bunny. He has giant Easter eggs filled with magic and surprises. Feel free to dress up as a funny Easter character and be part of fabulous spring days filled with activities and exciting adventures.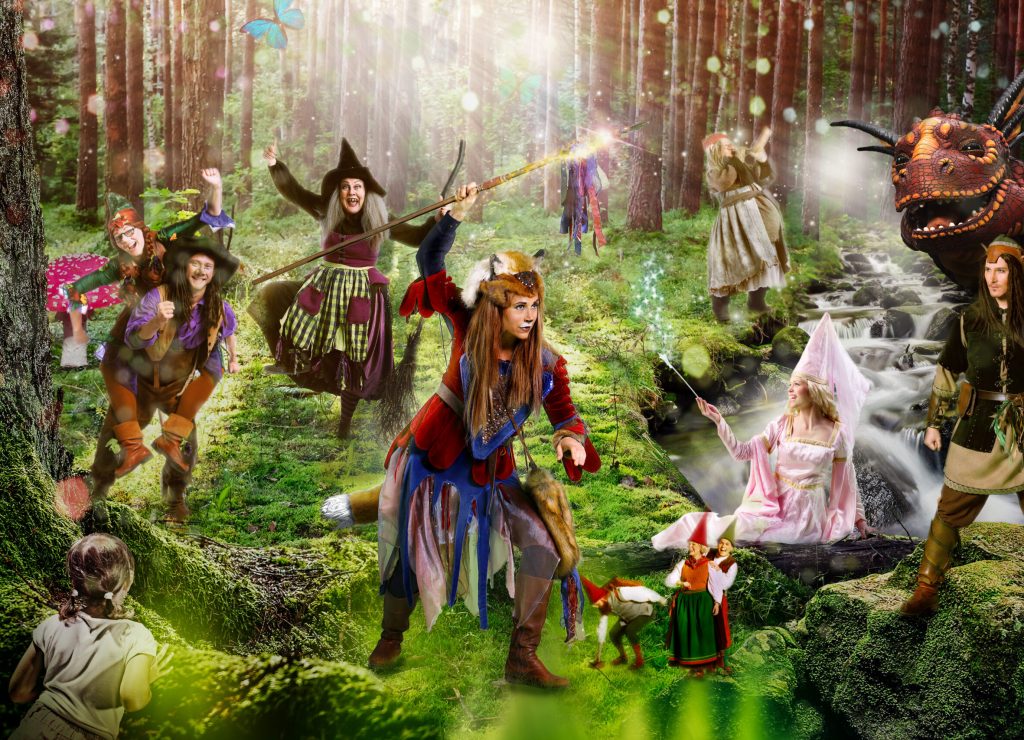 FAIRY LAND IS GOING BIGGER THAN EVER! In the summers, the fairytale land is filled with excitement and magic. All around the enchanted forests, the fairytale characters, exciting adventures and activities await you.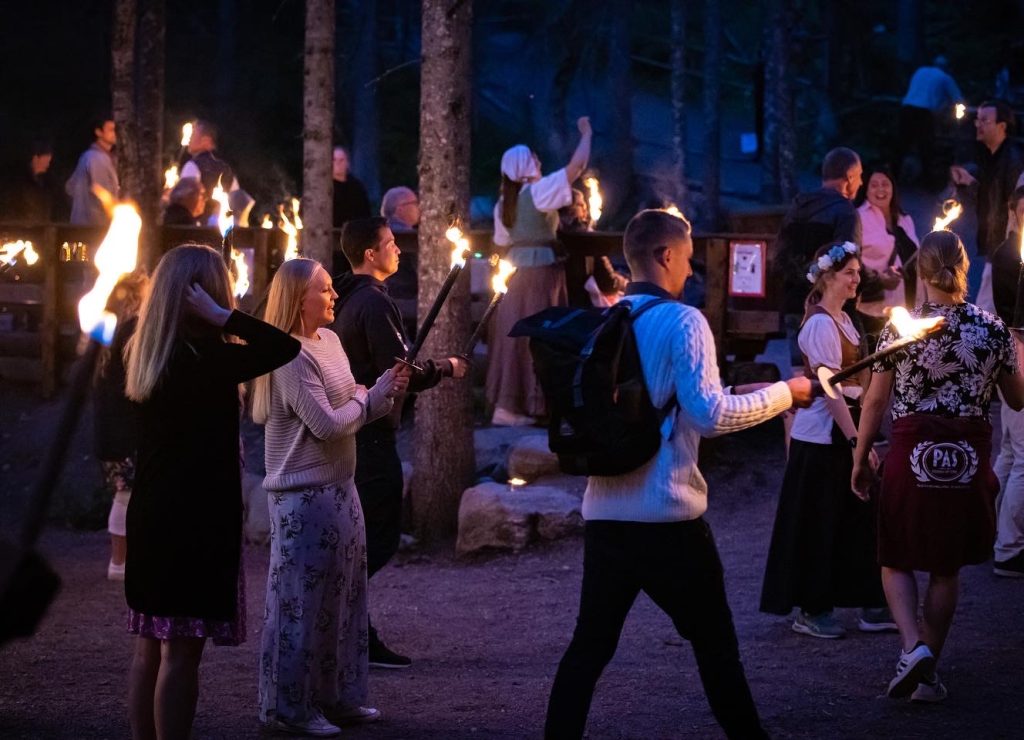 Bring your friends for a whole evening "in the middle of the forest", enjoy the wonderful barbecue buffet and good drinks, wander around the forest where the artists perform on different stages, compete against each other in fun activities or just cozy up together by Lake Aurora. Welcome to Summer Evening at Tomteland. (18+)