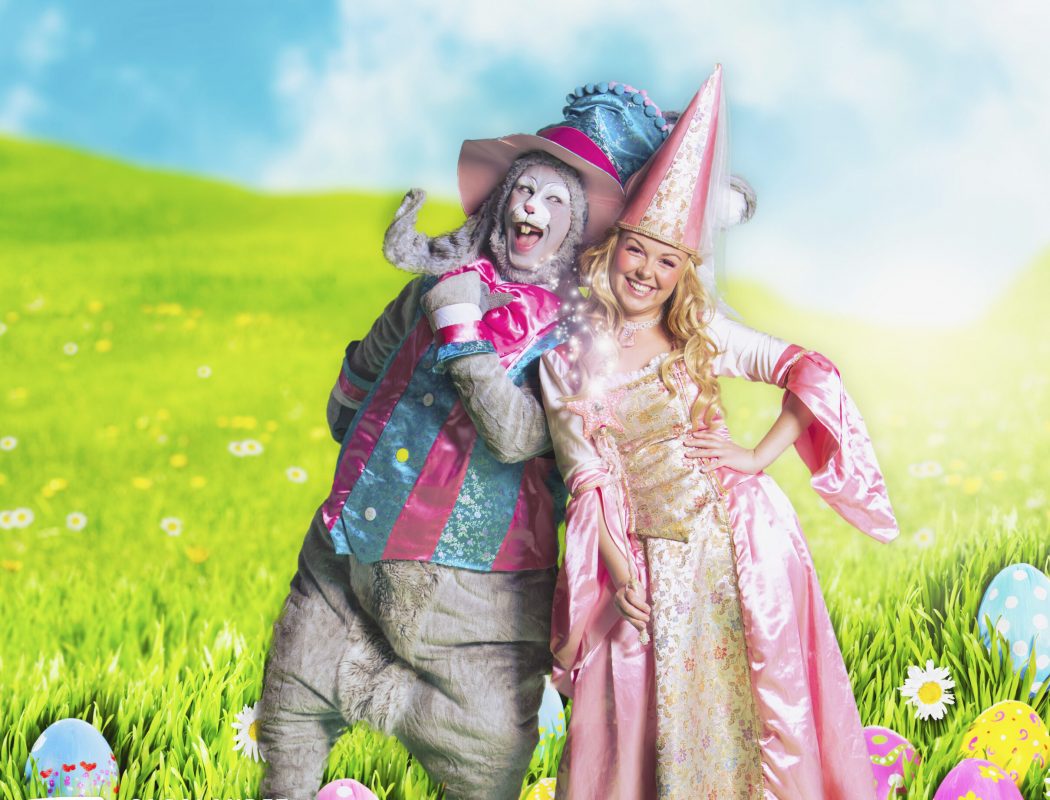 Sagofén invites you to its magical Easter celebration. With her is the Easter Bunny, who of course brings her exciting Easter eggs of gold with surprises for all children. Dress up as an Easter bitch or some other Easter figure and take part in an exciting and fabulous day in Sagolandet.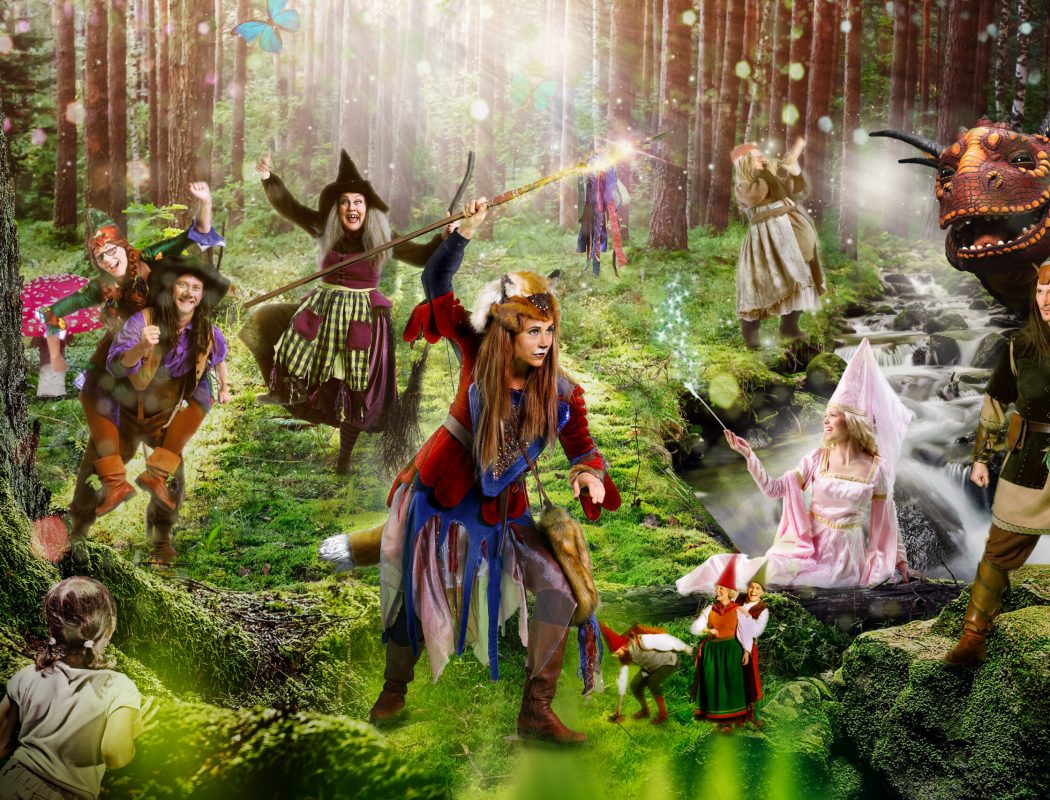 Our heroes Huldran and Alven are back together with the domestic trolls Flora and Kuring who know all about all the exciting news in Trollrike. Trollrike grows and here you can play in the troll house, meet our wild trolls in the new troll forest and new exciting experiences with all the fairy tale characters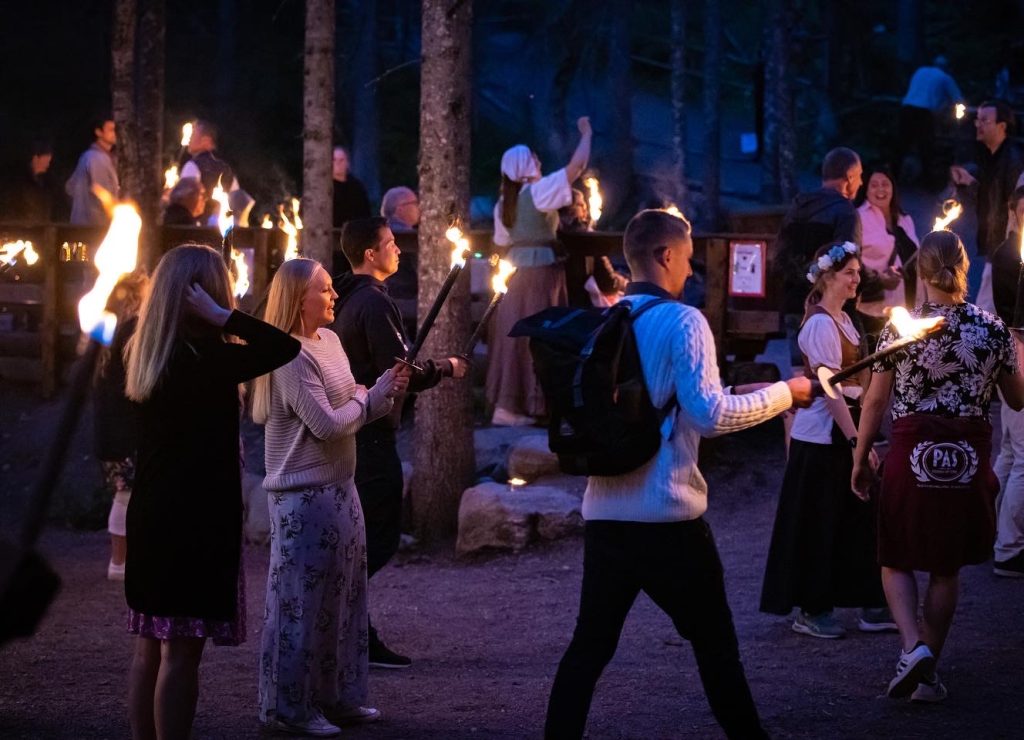 Bring your friends for a whole evening "in the middle of the forest", enjoy the wonderful barbecue buffet and good drinks, wander around the forest where the artists perform on different stages, compete against each other in fun activities or just cozy up together by  Lake Aurora. Welcome to Summer Evening at Tomteland. (18+)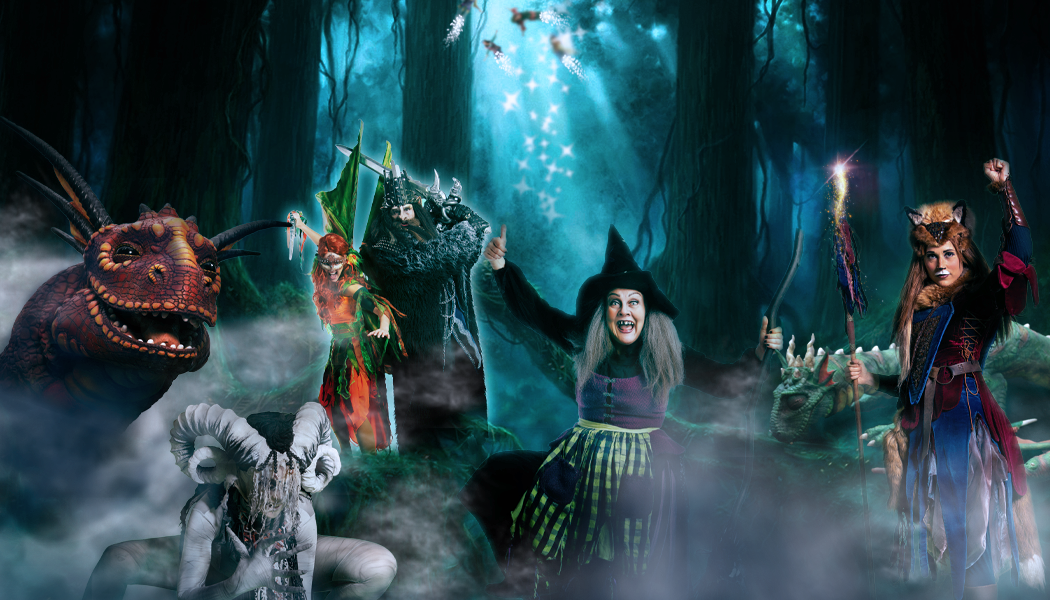 The witch's ghost holiday
On The Witch's Ghost Holiday, you meet several mysterious characters from the world of fairy tales. In the Felodime Festival, the fairytale characters compete in an exciting melody festival where you get to vote for the winner. The witch in her best bush mood and together with the Witch Cousins, Alven, Huldran, Sagofén, the bush mice and Santa, they take you on new exciting adventures.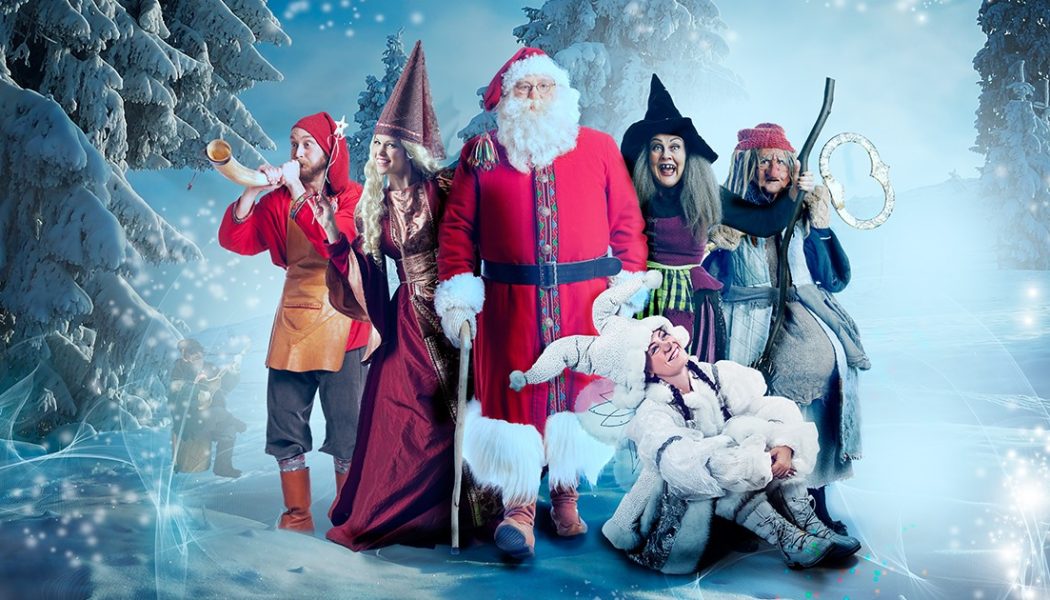 In the magical forests outside Mora, among high mountains, lakes and waterfalls are Tomteland's fabulous worlds such as Trollrike, Drakland, Skogstomtebyn, Sagotorget, Huldrans glänta, Tomtens by, Sagotorget with Sagoslottet, Sagofén's pavilion and Häxans hus and other magical places visited in the fairy tales. Here you will meet life's living dragons, trolls, elves and other exciting fairy tale characters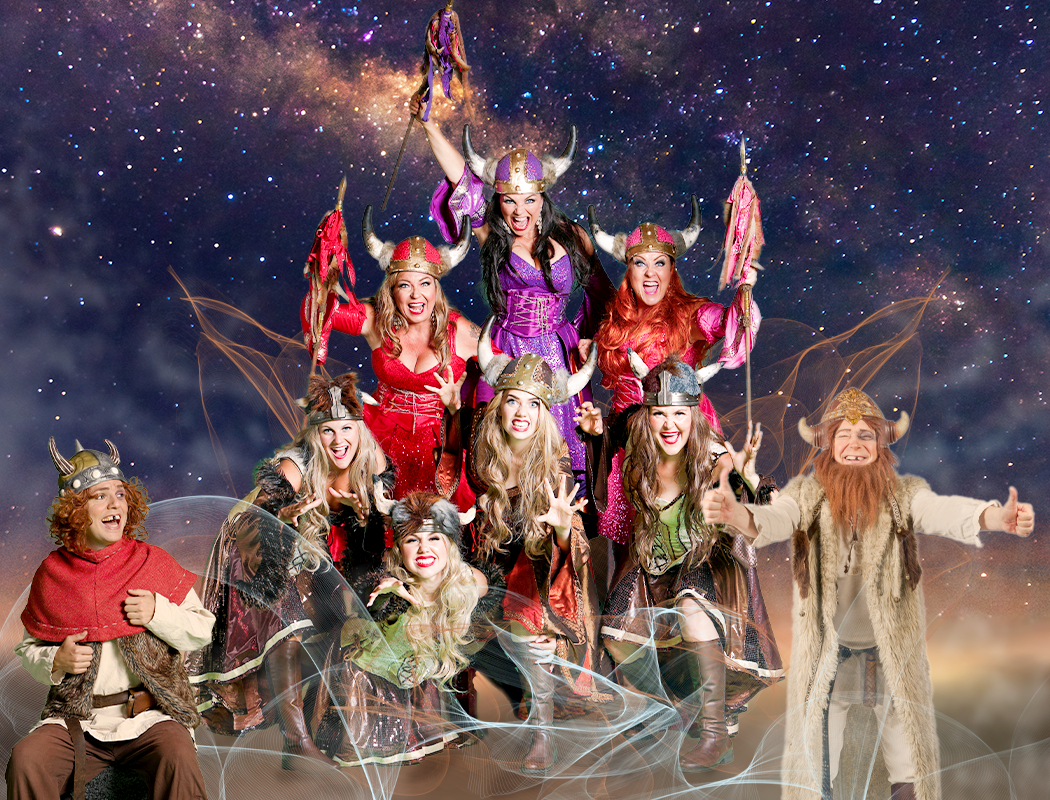 More than 50,000 people have seen the Vikings Nökve, Hjorun, Gullvej and Hilldur rocking out in Tomteland. Since 2003, the hit concept has been played in Tomteland's giant Workshop. Here, colorful entertainment is offered, served with a three-course dinner in the glow of candles and crackling fires. The 2022 performance will be an even bigger one with more and new effects and an expanded ensemble. Welcome to Midwinterblot 2022!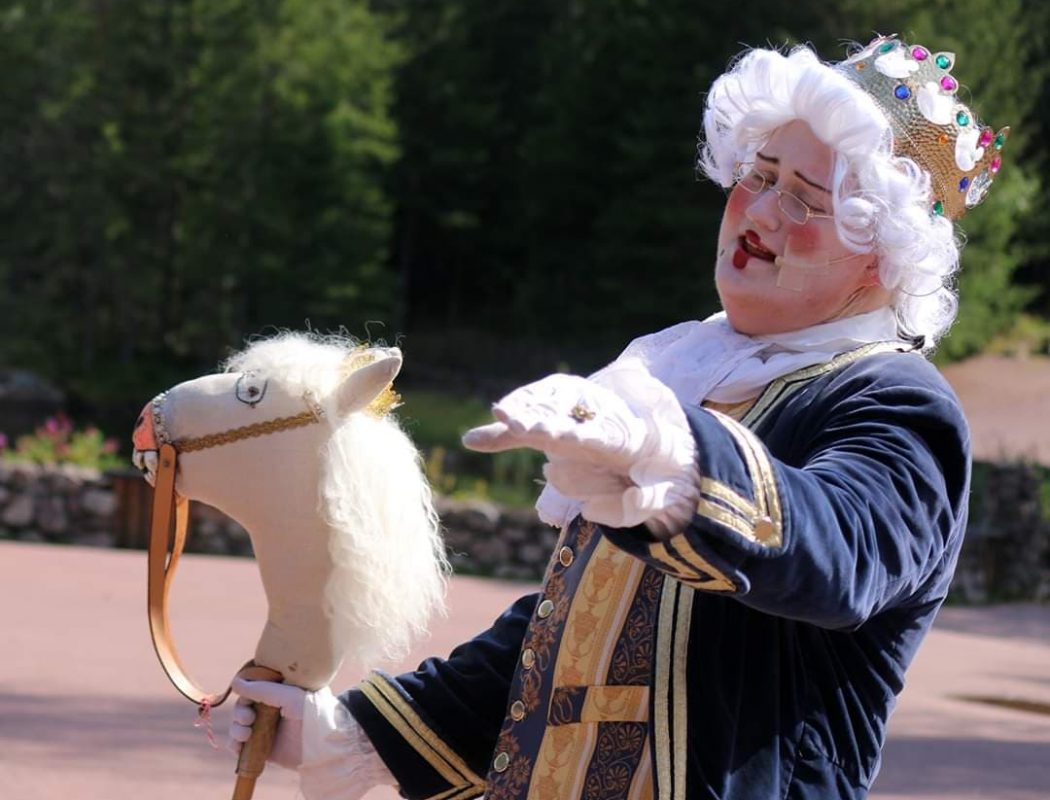 Tomteland is a great place for parties and meetings. In our 18-hectare fairytale land, only the imagination sets the limit!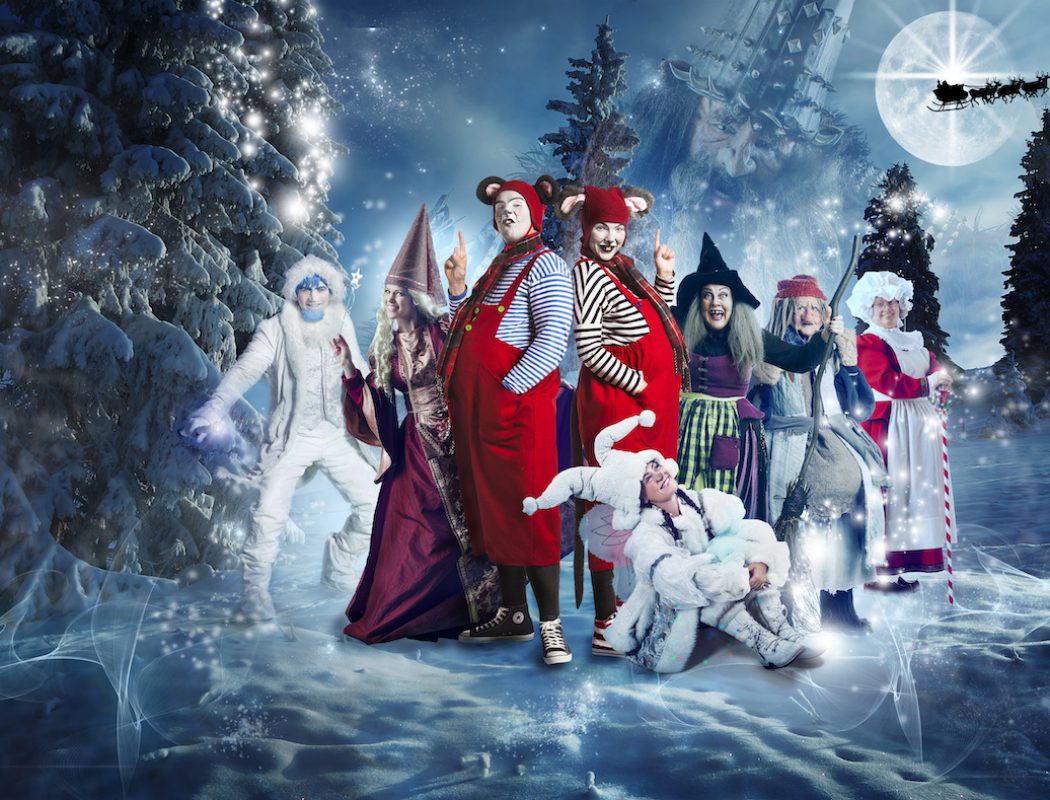 Trickster mice sports holiday
The trickster mice invite you to a giant sports holiday party. Lots of crazy pranks mischief and fun await. Après ski with hot chocolate and whipped cream as well as all the fairy tale characters on stage, boot dancing and large musical theater performances etc.