Discover the fairytale land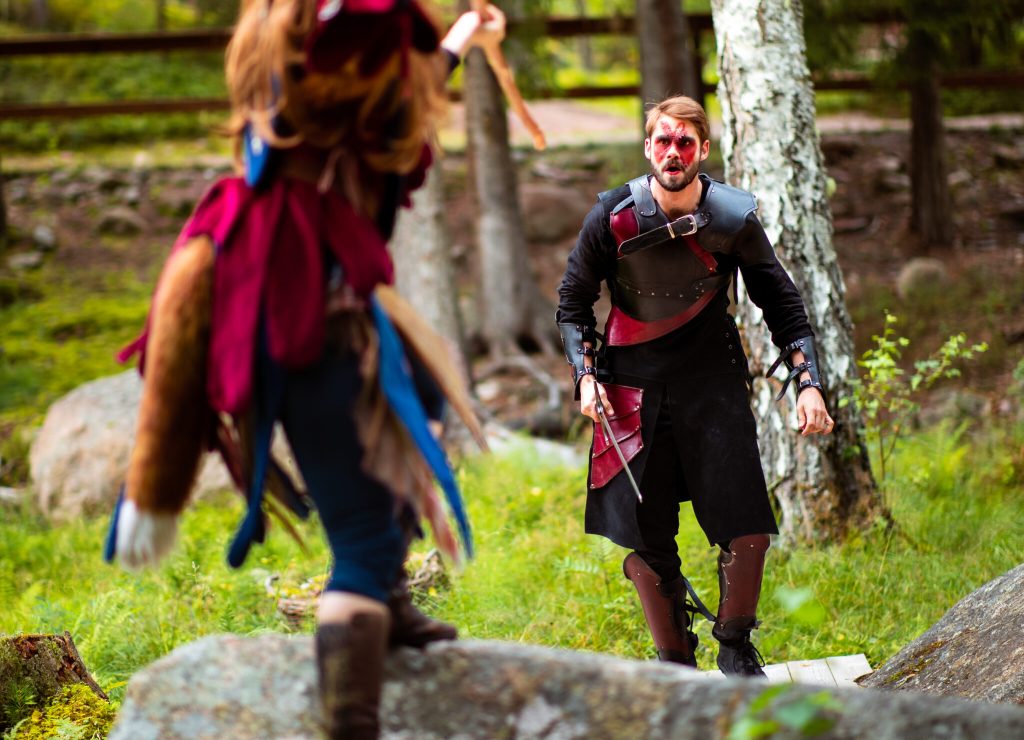 Troll safari, river reconnaissance, feeding of dragon babies and flying cruelties. At Tomteland you get to experience a lot of exciting things you have never experienced before. The day's program includes everything that happens in the different fairytale worlds. Psst, if you want to tick off exactly all adventures and experiences in the fairytale land, we recommend a 2-day visit!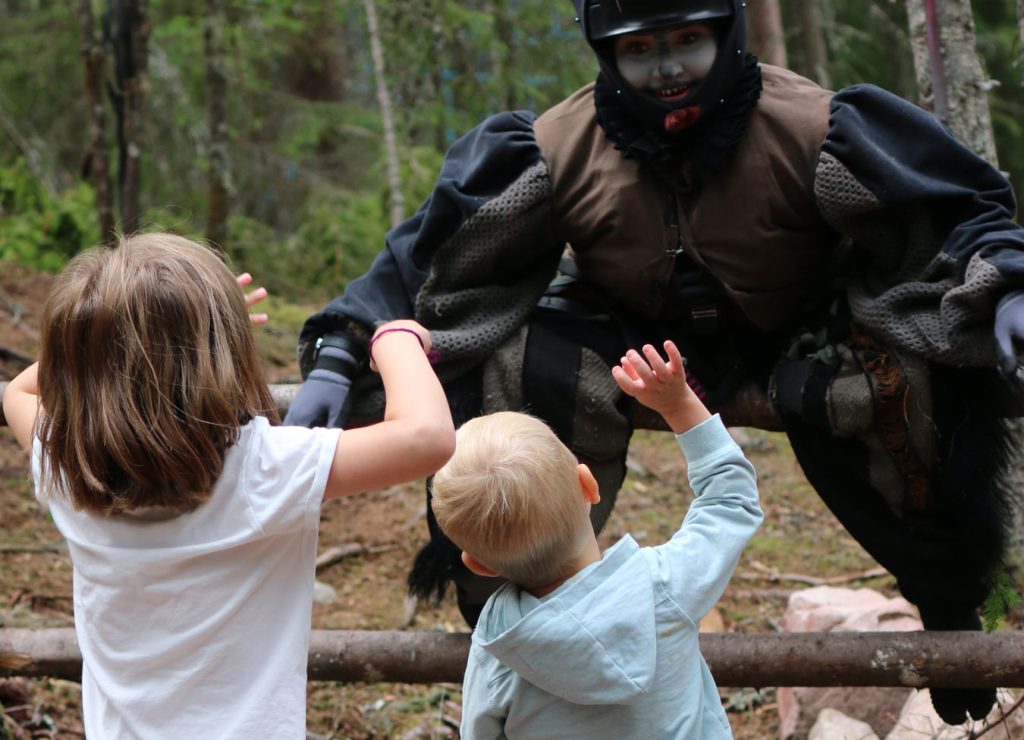 Go by boat or take a dip in our lake. Plant flowers with the forest elves or play the shadow land game against the cruelties … or why not do all of that! With us, there are many activities to do during a visit. Learn more below what you can find with us.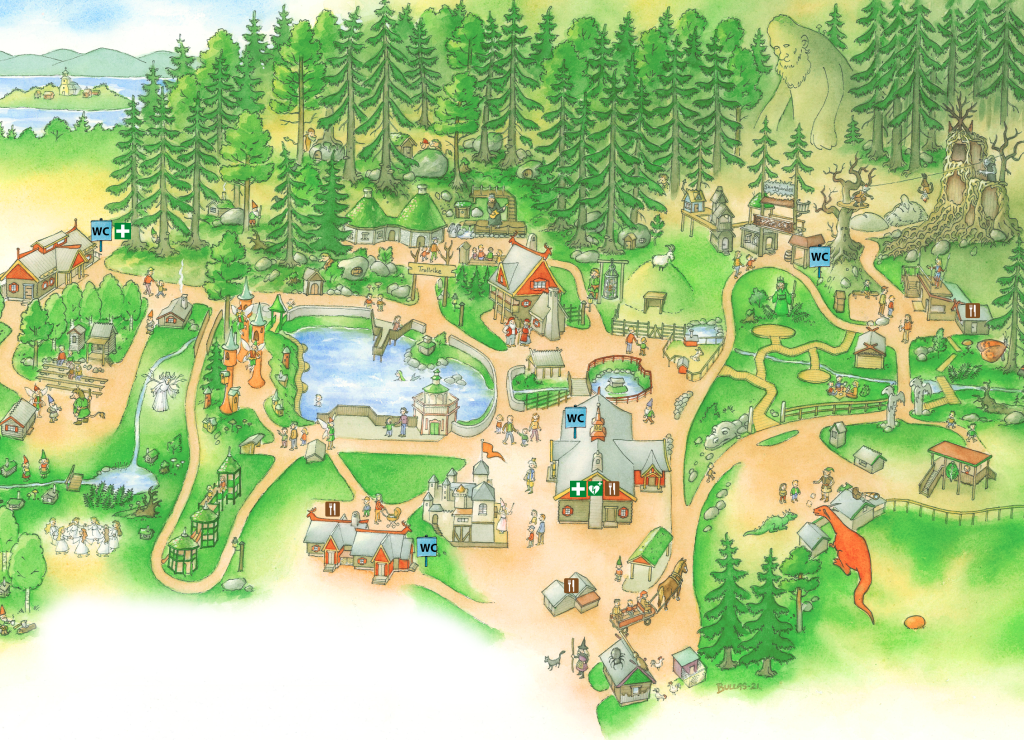 Tomteland is large and there is a lot to see. Check out our beautiful hand-painted map with a lot of small funny details, where you can also read more about what is available in each area.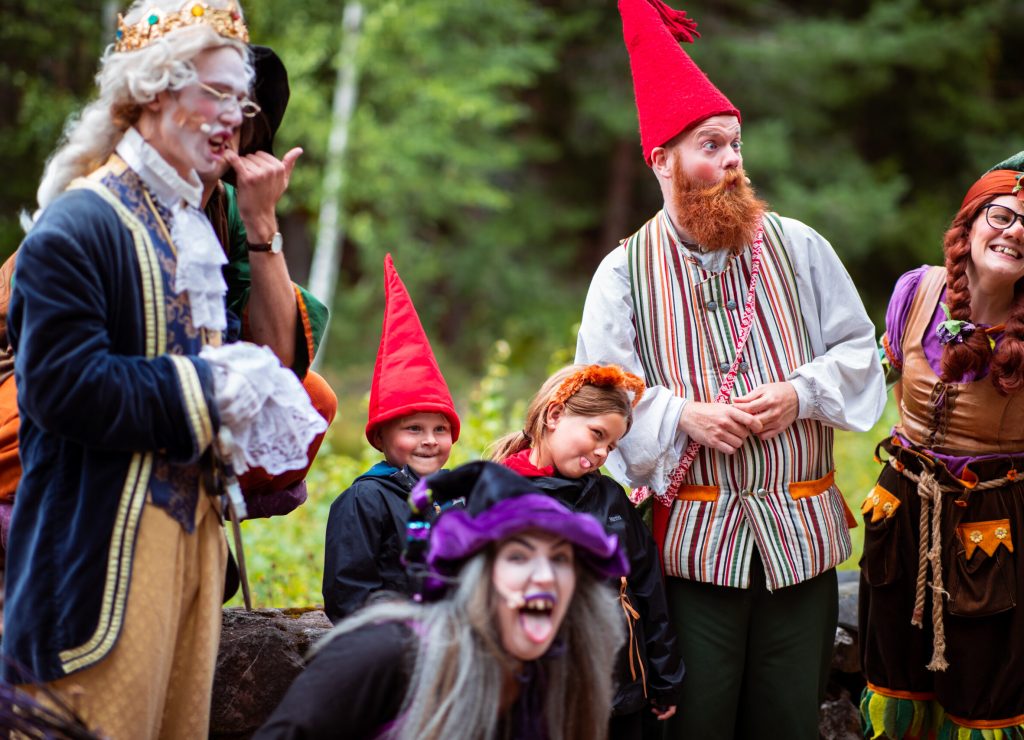 We have lots of different exciting fairy tale characters. From little fairies to big trolls, mischievous mice, dragons, witches and of course Santa and Mrs. Santa! Feel free to click on the button to find out more about them.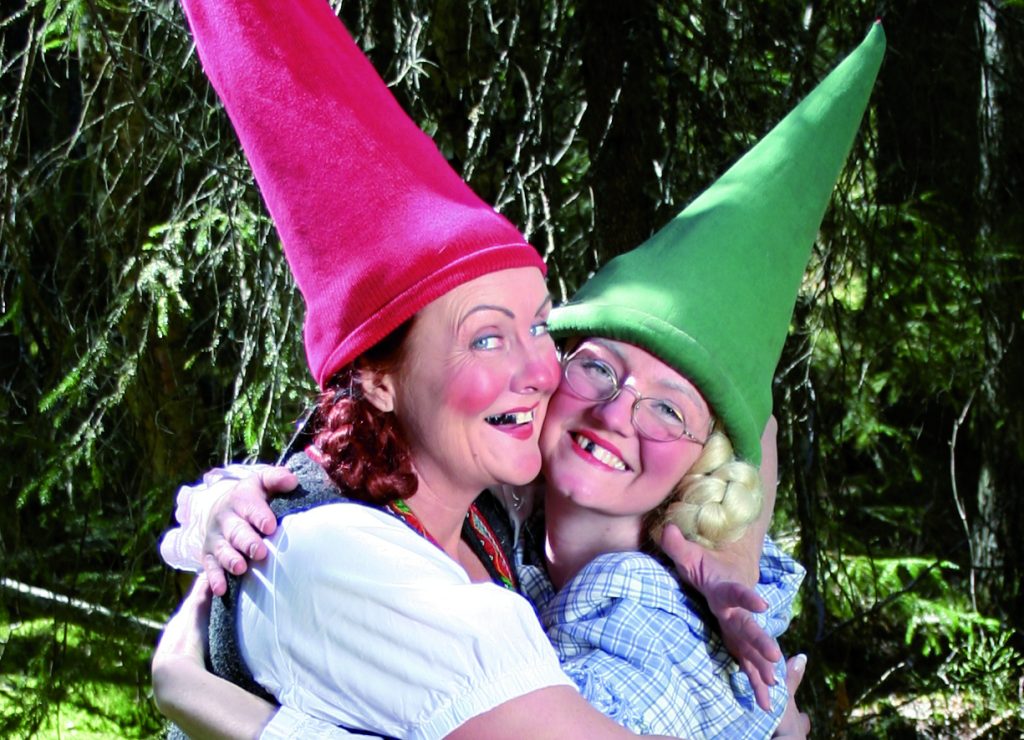 Read more about our messages and what we are extra passionate about!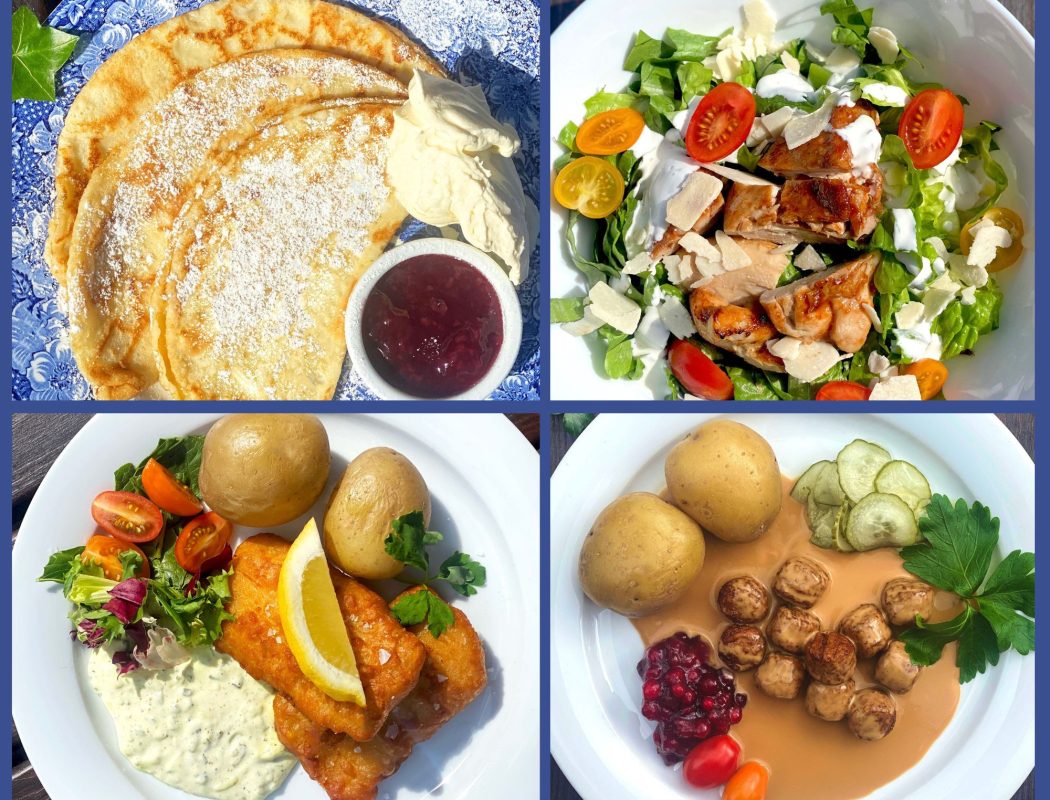 Take a break and eat something good from our restaurant or café. On a hot day, it can be nice to cool off with an ice cream. You will find that and much more in several of our sheds. Bring your own food? Then you are just as welcome to come to one of our eateries to enjoy it.